Denya LeVine brings a joyous energy to every concert. A well-known performer of ethnic music, Denya has made thousands of appearances in concerts, plays, weddings, parties, and as a strolling fiddler. In addition to her powerful stage performance, Denya is an expert in creating musical programs for nursing homes, libraries, adult day centers and preschools. She also specializes in bringing music to people with dementia, or developmental or physical challenges.
With early roots in classical violin, she studied with Sheldon Rotenberg, of the Boston Symphony Orchestra. She moved to New York City, gleaning a wealth of styles during her early days working at the Fillmore East Rock Theater. In her twenties, she was immersed in world travel, absorbing and sharing vocal music in the British Isles and Europe, living in England, Afghanistan, India, and other locations in Europe and Asia.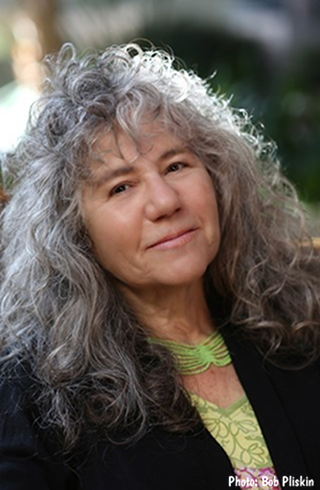 She returned to America to Cambridge, Massachusetts and studied with all-Ireland Fiddle Champion Seamus Connolly, adding folk and ethnic fiddle music to her repertoire. Shortly after, Denya formed the City Ladies Country Quartet, focusing on folk, Celtic, and old-timey music.
Since moving to Cape Cod, she has integrated the world music and folk traditions, honing her solo and group performance. Denya enjoys new challenges and continually adding to her musical repertoire. Listeners will recognize her deep alto voice from her role as host on The Fiddle And The Harp on WOMR, 92.1 and 91.3 FM, alternating Mondays 5-8 p.m.
She continues her love of world travel and in recent years visited Borneo, Costa Rica, Morocco, and Singapore. She frequently visits Ireland and Cape Breton Island, immersing herself in those ethnic music traditions, and returning with fresh inspiration for our musical enjoyment.
Selected band list
Julie and Denya - 2010 to the present
Ukeladies - 2013 to the present
O'Challah - 2008 to the present
Tim Dickey & Denya - 1983 to the present
Cape Cod Fiddlers - 1989 - 2009
Silkie - with Finbarr Phelan - 1998-2002
Cranberry Honey - with Harriet Korim (aka Jerusha), Rick Arnoldi
Cape Gael - with Maggie Carchrie
Narrow Land String Band - with Rick Arnoldi, Stephen Russell, Dick Morrill
The City Ladies Country Quartet - with Freyda Epstein, Leslie Smith Rishell, Sid Wilkes
Theater Experience
2008 Music Director and Onstage Musician - "The Good Doctor", Harwich Junior Theater
2005 Sound Designer - Eugene O'Neill's "Beyond The Horizon", Cape Cod Community College
2003 Music Director and Solo Onstage Musician - "Into The West" Cape Rep Theater, Brewster, MA
2003 Sound Designer - "The Cripple Of Inishmaan" Cape Cod Community College, W. Barnstable, MA Michael Tritto, jr., Director
1996 Musician - National Touring Company of "Quilters"
1993 Musician - "The Grapes of Wrath" Academy of Performing Arts, Orleans, MA
1964-1966 Theater major, Ithaca College
Radio
She's been a WOMR DJ since 1985. Her programs feature Celtic women's voices and the blending of Celtic and world music.
Please call or email for information
774.383.3961
denya1@verizon.net